SPONSORED BY:




---
LOCATION:
Hattiesburg, MS
Register for the 2020 DSITE Winter Meeting below:
---
REGISTRATION:
---
AGENDA:
Click the link below to view the Agenda for the 2020 DSITE Winter Meeting.
Deep South Institute of Transportation Engineers

2020 Winter Meeting Agenda

Thursday, January 30, 2020
Location: MDOT District 6 – Headquarters

Address:  6356 US 49, Hattiesburg, MS 39401

8:30 AM – 9:00 AM
Registration
9:00 to 10:00 AM
Meeting Introduction and Welcome

Technical Presentation #1:

Longleaf Trace – Bike/Ped Facilities

James Moore, Moore's Bike Shop

10:00 to 11:00 AM
Technical Panel #2: SR 601 and Port Connector Updates

Jonathan Daniels – MS Port Authority of Gulfport

Jeff Ely – MDOT

CAPT Whitmire – Civil Engineering Corps, U.S. Navy

COL Ginn – Commander, Camp Shelby

Jonathan Kiser – Neel Schaffer, Inc.

Paul Gavin – GRPC

Moderated by – LTC Andy Kilgore, USM

11:15 AM to 12:30 PM
Lunch
12:30 to 3:00 PM
Technical Presentation #3: TAP in the Burg: Mobility Options at Southern Miss and the City of Hattiesburg

Russ Bryan, Neel Schaffer, Inc.

Technical Presentation #4: GDOT Evaluating Migratory Bird Exclusion on Transportation Structures

Jason Morrell, Arcadis

Technical Presentation #5: MDOT Project Updates

Suzanne Dees, MDOT

3:00 to 3:15 PM
Break/Refreshments
3:15 to 4:15 PM
Technical Presentation #6: Public Speaking

Roger Shields, Neel-Schaffer, Inc

4:30 to 5:30 PM
Traffic Bowl
6:00 to 9:00 PM
Social – Patio 44

3822 W 4th St, Hattiesburg, MS 39402
Friday, January 31, 2020
Location: Hotel Indigo

Address:  103 South 30th Avenue, Hattiesburg, MS 39401

8:30 am to 9:00 am
DSITE Business Breakfast and Business Meeting
9:00 am to 10:15 am
DSITE Business Meeting
10:30 AM to 12:00 PM
Longleaf Trace Bike Tour

The University of Southern Mississippi, 2895 W 4th St, Hattiesburg, MS 39401
---
On Friday after the business meeting there will be a Longleaf Trace Bike Tour.  We will meet at the Longleaf Trace trail head on University of Southern Mississippi's campus at 10:30 AM on January 31st.  First 15 people to sign up will eligible for a free bike rental courtesy of Moore's bike shop.  Additional bike rentals will be available on site.  Below is link to the bike rental facility.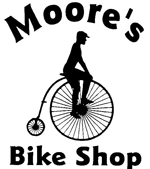 Additional onsite rentals:
https://www.longleaftrace.org/rentals
---
HOTEL Information
103 SOUTH 30TH AVENUE
HATTIESBURG, MS 39401
(601) 264-7709
Room Block Available for January 29th and January 30th
Rates: $96 Standard King Room Group Code: ITE